Jan van Nouhuys was born in Amersfoort, the Netherlands, in 1949.
His formal training was at the Vakschool voor Goud- en Zilversmeden in Schoonhoven in jewellerymaking. (degree 1971)
Working at the silversmithing firm Wackely & Wheeler in London, started him off in a different direction: silversmithing/corpus work. (1975)
In 1976 he started his own workshop in The Hague, restoring silver for antique dealers and jewellers. His latent artistic talent manifested itself in the objects he made in his spare time.  Although sales did not take place in those years, as contemporary silver was virtually non-existent and therefore not known to the public, a distinctive idiom unfolded itself. The unexpected sale of a jug of 'stunning sculptural quality' in 1988, set him firmly  on this path of rapid artistic development.
Teaching and coaching : From 1977 - 1997 Van Nouhuys was teacher at the Vakschool Schoonhoven (college for gold- and silversmithing).
In 1990 he was asked by a New Delhi businessman to set up a workshop  for contemporary handmade high quality silver objects and train twenty silversmiths to do the job. With the invaluable support of two of his former students at the Vakschool, this project got off the ground and became highly succesful under the name Ravissant. Van Nouhuys was involved until 1994.
Zilver in Beweging (Silver in Motion) : Realizing that the work made by his students at the Vakschool lacked a platform, he initiated lectures, workshops and designing projects with the aim of drawing attention to the subject of corpus silver work.The group sought to explore and evolve new expressive forms in silver, making it once again a valid, innovative artistic medium and one that is relevant to contemporary needs. This resulted in a number of exhibitions all over the country as well as in Belgium, which in turn produced articles in the press and in that way generated interest in an ever growing public (Zilver in Beweging 1990 - 2000).
From 2004 to 2016 the gallery was situated in a unique location, designed by architect Gerard Rijnsdorp. As of 2016 a small yet charming exhibition place has been created underneath Van Nouhuys's workshop, Weergang 1, Schoonhoven.
Special commissions have been coming his way every now and again :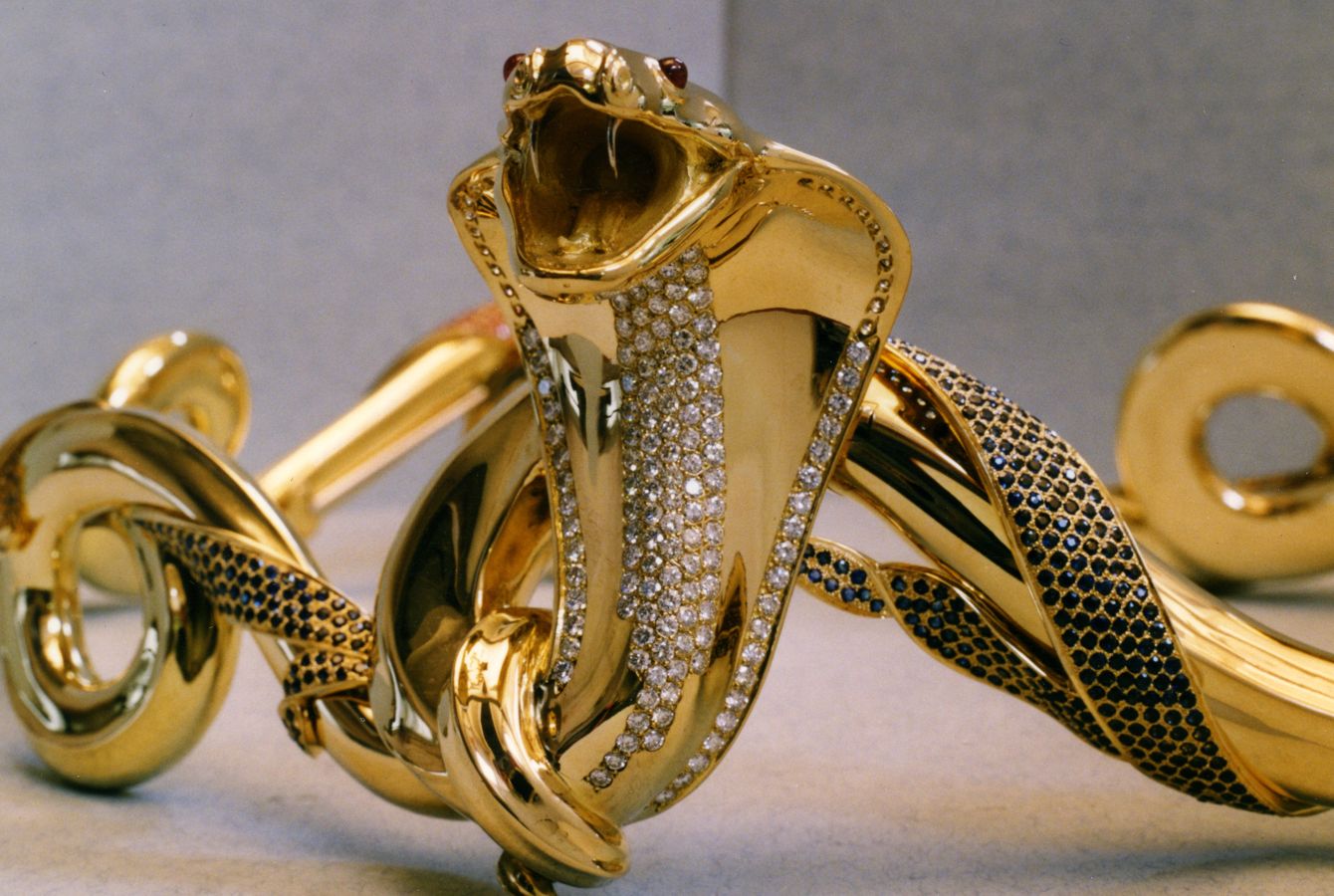 *The golden hinged waistband for a Moroccan princess in the form of a cobra, pavé-set with diamonds, rubies, emeralds and sapphires
*Fonts for churches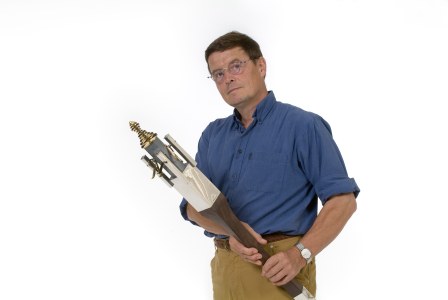 *Maces for different universities, in the  picture above for the University College Roosevelt,  Middelburg
*Chains for mayors
*The tablebell/candlestick which the Dutch government, hosting the Summit of Maastricht in 1992, presented to the Prime Ministers and Ministers of Foreign Affairs of the then 16 member states of the EU as well as to H.M. Queen Beatrix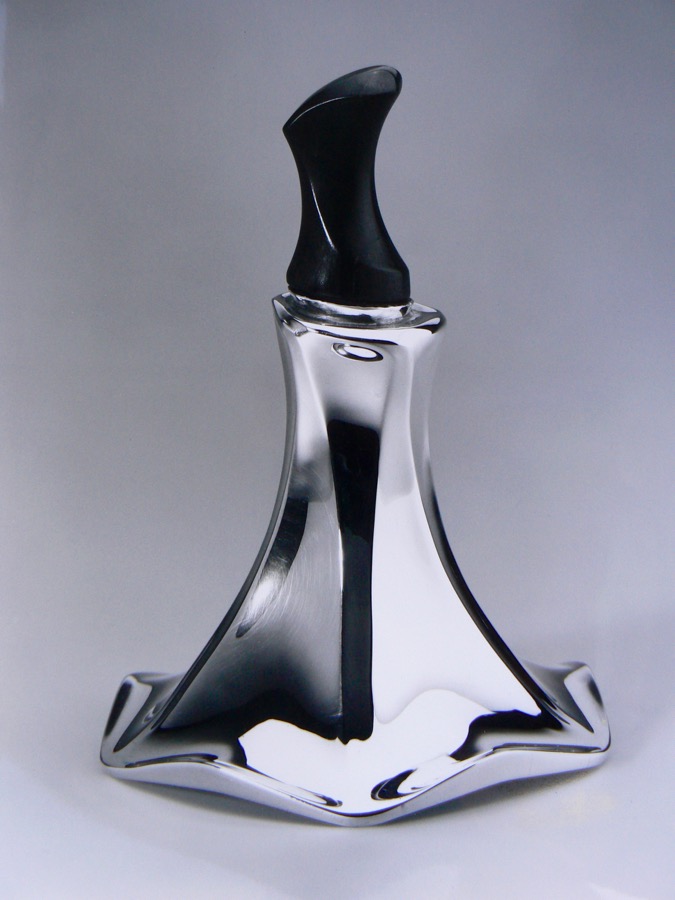 Collections : work by Van Nouhuys can be found in a number of prominent private collections and in public collections : the V & A Museum in London, the Nederlands Zilvermuseum Schoonhoven.