October 2017 the 'Embassy of the Free Mind' was opened in a historical building, Huis met de hoofden (House with the Heads) at Keizersgracht 123 in Amsterdam.
It is a meeting place where wisdom from all over the world has been gathered and is being gathered, where images and texts tell the personal stories of the free minds of human history.
In this inspiring environment a Möbius object made by Jan van Nouhuys in 2012 has found a permanent place. It was purchased by mr. Joost Ritman, the founder of the Bibliotheca Philosofica Hermetica which is located in this new museum.
Here culture, music, art, reflect the free minds of the past and of the present.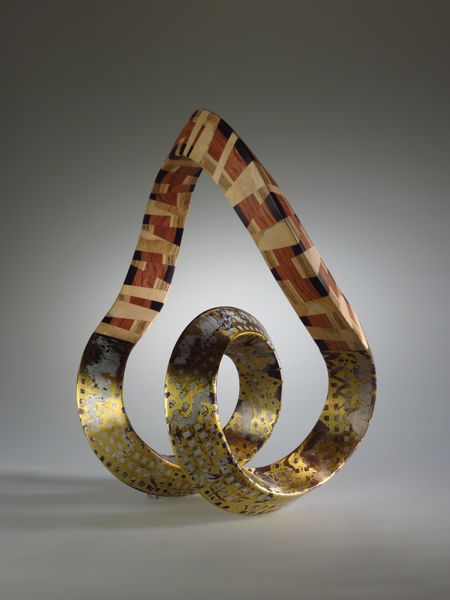 Möbius XI, 2012, Jan van Nouhuys
(silver, brass, copper, bamboo, bubinga, ebony, 35 x 25 x 43 h cm)