This Fair is taking place for the third time and already it has proven to be an important fair in that time of the year.
Its location, the Chasséveld in the heart of Breda, being so near Belgium, attracts visitors from across the border and naturally from all around the southern provinces.
You are warmly welcome in our stand, number 6.
We will take along new work by young and promising silversmiths : Tamara van Kekerix, Guido Schram, Mark Alexander and Dyon Seelen. The collection of Jan van Nouhuys, with new work as well, will also be on show.
Opening hours :
Sunday 10, Monday 11 and Tuesday 12 April 11.00 - 18.00 hours
Wednesday 13, Thursday 14 and Friday 15 April 12.00 - 21.00 hours
Saturday 16 and Sunday 17 April 11.00 - 18.00 hours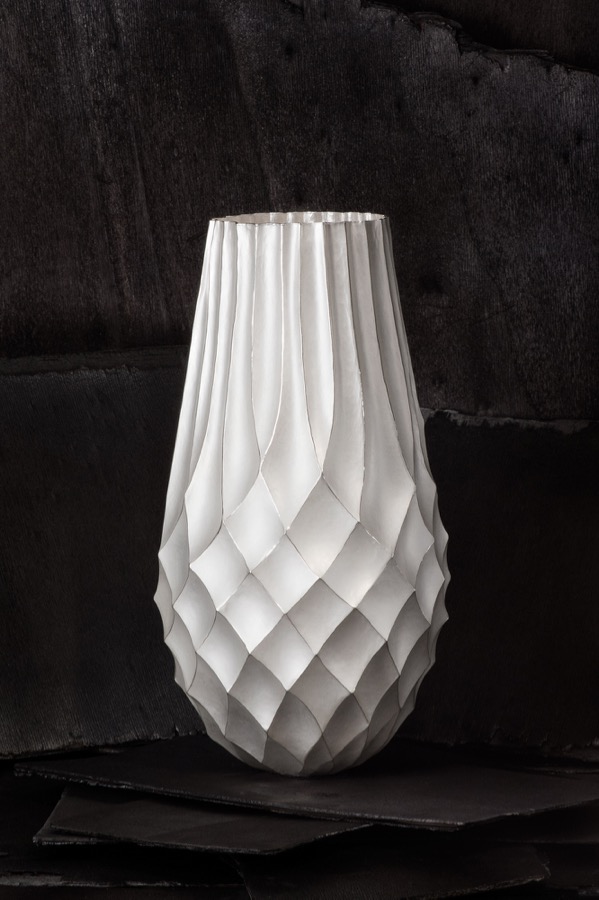 Netwerk II, by Mark Alexander, 2015
The picture on the left is Verstuiving, by Guido Schram, 2015